This is it's physical home: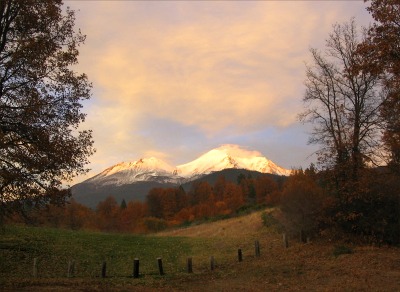 Thank you for visiting. Though this site is under construction I want to provide you with some basic information including contact information. The rest will take form in coming weeks.

Intuitive Bodywork, the business, is located in Mount Shasta, CA, about an hour south of the Oregon border on Interstate 5. Sessions take place in a spacious, attractive, peaceful room.

In brief, intuitive bodywork, as I call it, is a massage-based therapy that addresses not only skin, muscle and the other soft tissue of the human body but the "heart" of what those tissues are experiencing and expressing. The texture of our beliefs, mental, emotional and spiritual, is housed in the substance of our bodies, not just our heads, as is most commonly believed. Massage therapists and others have known this for a long time and is the reason that so often in a massage session clients will experience something that seems magical - the therapist, without any previous knowledge, begins to treat the area(s) of the body most needing attention. This is the sensitive nature of our true bodymind at work. Another thing that occurs regularly in bodywork sessions is the "irrational" rise of strong emotions and memories of past events. "Muscle memory" is a commonly experienced event and this is true even if you have not had the experience personally.

Intuitive Bodywork, the business, was created over 14 years ago in the deserts of Arizona and California and has evolved greatly over that span of time. As I practice it, the bodywork itself tends toward, but does not require, deep tissue access gained through intuitive attention, patience, and application. Deep breathing is incorporated into sessions in order to help open up the tissues, invite in the access and also to release stored "toxins", whether they be physical or emotional.

The deep tissue work combined with non-force and patient, respectful, loving and very effective attention is what clients have appreciated over the years.


If you are interested in scheduling a session I can be reached at 530- nine one eight - nine two one one or via the form below. (Because of widespread use of software that combs internet sites for phone numbers I spelled it out). If there is any problem using the form you can email me directly at info@intuitivebodywork.com.




If you have any comments or questions you can use the form below to quickly send your message to me. I will get back to you as soon as possible. If you would like to receive a call rather than email please include your phone number in the body of your message. Thank you for your time!

Tim Farmer